We are listing the top 3 best autotune alternative free VST plugins, we have tested 15 free autotune pitch correction alternative VST plugins and these are the top 3 free downloads listed below. The thing is there are just so many free autotune alternatives but only a few of them are actually worth the download.

TOP 3 FREE AUTOTUNE VST ALTERNATIVES
MAutoPitch
Graillon 2
GSnap
1. MAutoPitch: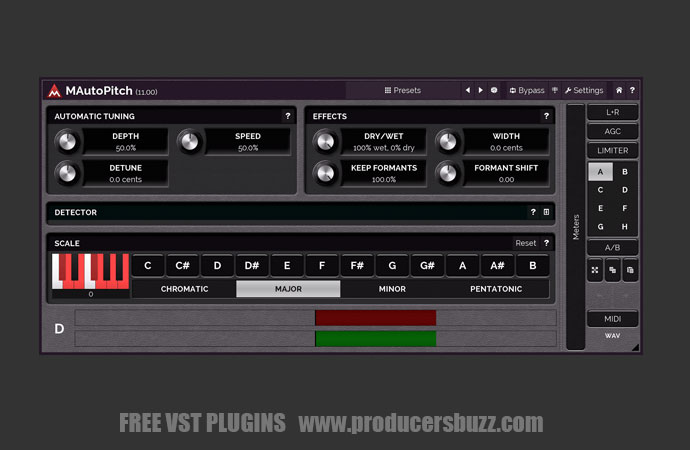 We have put all autotune alternative VST plugins in the best order starting with the best being at the top, MAutoPitch wins because of how easy it is to use, the output sound is brilliant and it simply sounds fantastic.
MAutoPitch is simple to use and sounds just great! it's an automatic pitch correction VST plugin, mainly engineered for vocals and designed for other monophonic instruments. Besides making the audio input/output in-tune, MAutoPitch provides some cool creative features such as one-button quick pitch change, formant shift, midi key processing, and stereo-expansion. It is free to use and quick to work with!
MAutoPitch more info and download links

2. Graillon 2: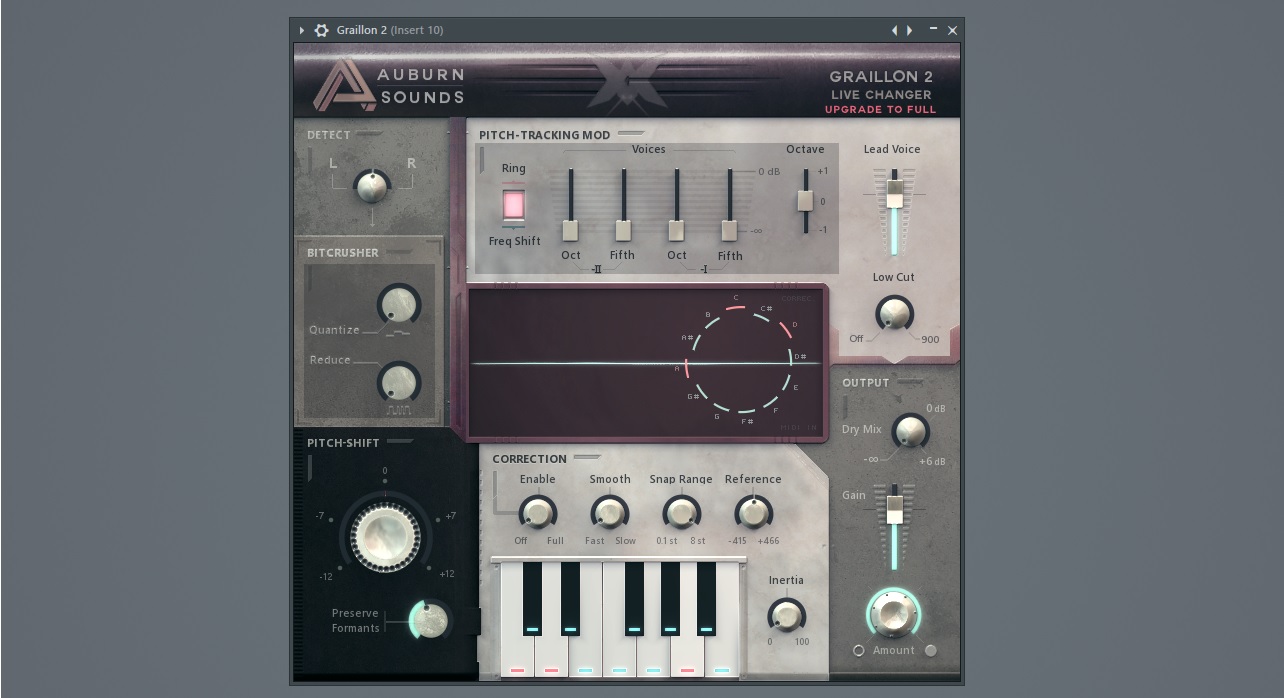 Graillon 2 is one of the coolest when it comes to design and UI (user interface), this autotune VST alternative plugin is simply one of a kind, come with some cool features on the pitch shift, which enabled you to turn any vocals into any pitch you desire. It can be enabled on any live output.
Graillon 2 is known as the live voice changer because it does exactly what it says, it changes the voice and fixes the pitch to match the marked scaled on the midi input. Giving users the ability to control the smoothness, snap range and reference in the easy to use built-in settings, graillon 2 is definitely worth the download.
Grailon 2 – More info and download links

3. GSnap

Gsnap is a free autotune alternative VST plugin, again free to download and to use, GSnap has awesome modulation controls which enable any sound engineer to get the right specific output desired. It does take a little bit of tweaking to get used to how it works but the output is amazing! can also be used as a live voice changer, by being added to the mixer track of the mic input.
Use the modulation threshold to kick back or adjust your voice effect.
The setting will enable you to create effects such as T-Pain Autotune Effect.
MIDI control is great as it allows you to fit any recording to any melody.