Mega Rap & Hip-Hop Sound Kit
This mega rap and hip-hop drum sample sound kit includes 127 wav sound files, high-quality drum kit with some cool hip hop drum samples. This is a free drum sound kit for any music producer to enjoy in their music production experience.
Claps
Snares
SFX
Kicks
Swizz Kicks
Perks
Hi-hats
Dirty Snare and Kicks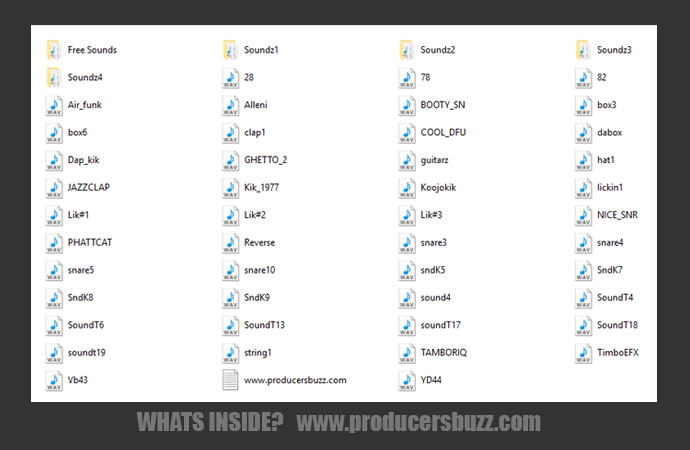 Overall there are 5 different kits in this 1 sound pack, all sound packs we distribute are free and can easily be loaded into FL Studio, Cubase, logic pro, Ableton, garage band, and much more.