Looking for a Decent Free Mega Rap & Hip-Hop Sound Kit?
This mega rap and hip-hop drum sample sound kit includes 127 wav sound files, a high-quality drum kit with some cool hip-hop drum samples. This is a free drum sound kit for any music producer to enjoy in their music production experience.
Claps
Snares
SFX
Kicks
Swizz Kicks
Perks
Hi-hats
Dirty Snare and Kicks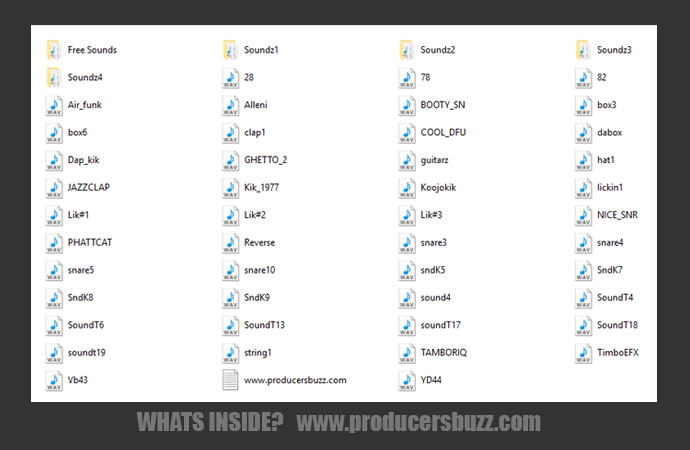 Overall there are 5 different kits in this 1 sound pack, all sound packs we distribute are free and can easily be loaded into FL Studio, Cubase, logic pro, Ableton, garage band, and much more.
If you are looking for a decent Mega Rap type of Hip-Hop Sound Kit, then be sure that this sound pack is simply fire!
Mega Rap & Hip-Hop Sound Kit comes in a zipped folder and is an instant download.
You might also want to check out Mega Cymbals Drum Kit or Ethnic Drum Samples Mega Pack these sound packs are pure gold.