This is the Best Collection of Snares
146 high-quality snare drum samples for music production, easily imported in your favorite Digital Audio Workstation (DAW), this is a huge collection of snare samples, a great drum kit to have in your music production collection.
So what's inside?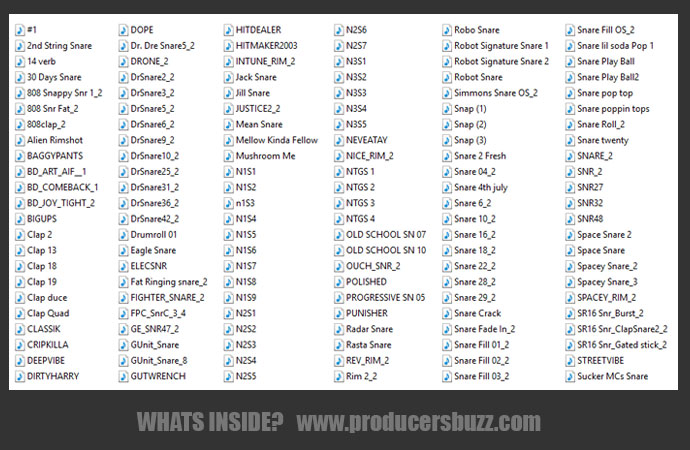 As you can see there are many snare samples in this sound pack, this is a great drum sample kit and highly recommended for any music producer. If you would like to
share your drum kit, then send it to us here.